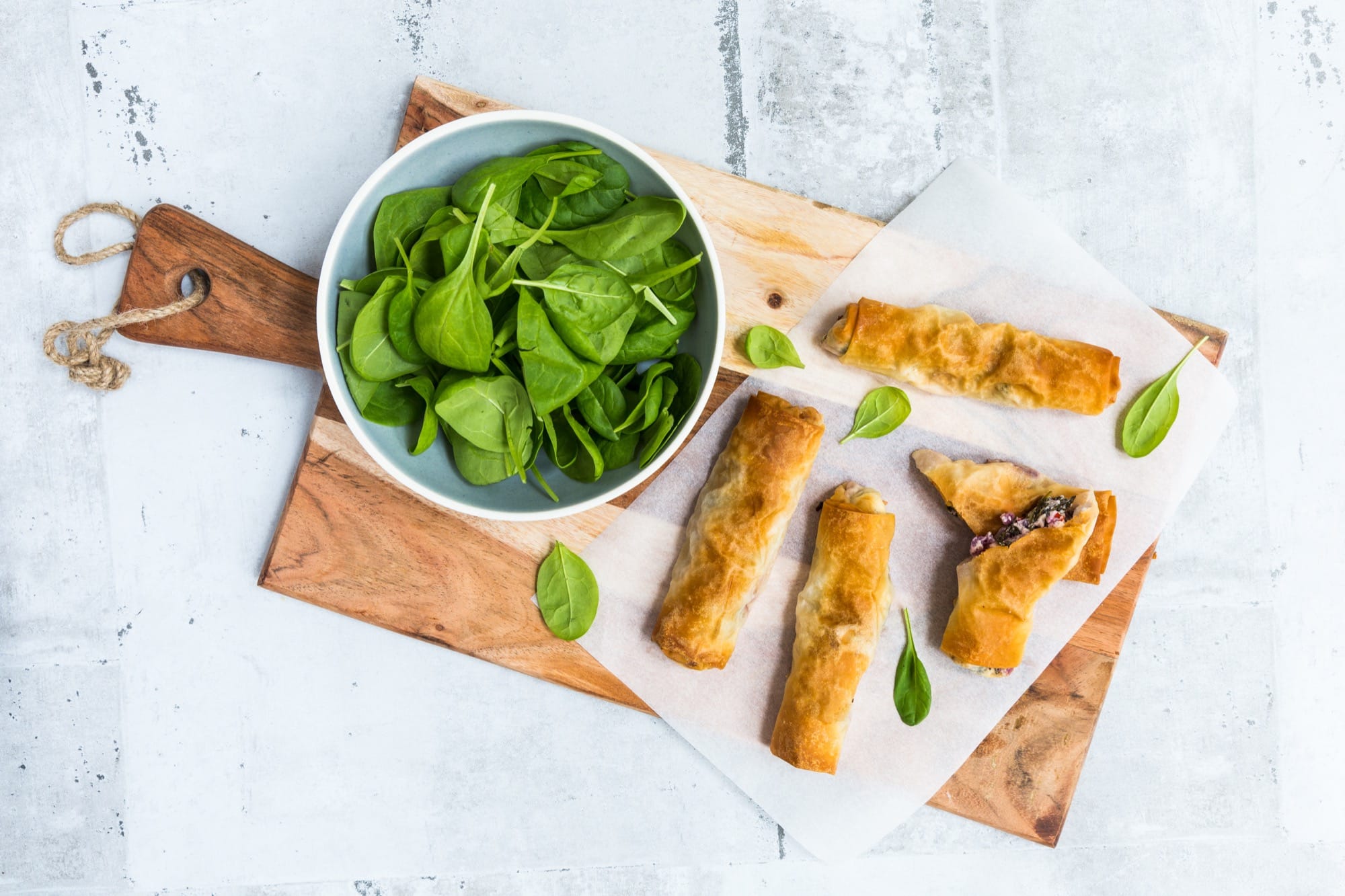 Filo pastry rolls with spinach and salad cheese
A really great, quick snack to go with pre-dinner drinks or for a tasty brunch buffet!
This recipe has been developed by Thomas Alcayaga, who blogs as Madet Mere.
Chop the shallot, garlic and chilli finely. Sauté in oil in a frying pan.
Rinse the spinach and add to the pan. It's fine if there is still some water in the spinach, as this will help to steam it. Cook until it has broken down.
Squeeze out the excess fluid and leave it to cool.
Crumble the goat's cheese into pieces and mix together into the spinach.
Season with salt and pepper.
Melt the butter.
Cut the filo pastry in half and brush with butter.
Place about 2 tbsp. of the spinach mixture onto the filo pastry.
Fold the sides inwards and roll it up.
Continue until all the filling has been used.
Finally, brush the rolls with the leftover butter.
Bake for about 12-14 minutes (depending on size) at 180 degrees Celsius.
Mere inspiration, flere ideer
Vi har delt opskrifterne op efter det rigtig mange spørger efter: Gode madidéer, hurtig hverdagsmad eller lækre retter.
Alle vore opskrifter er dels baseret på klassiske retter fra middelhavslandene tilpasset den nordiske smag og dels nye opskrifter som andre madelskere har sammensat.
Taverna oste – til kolde og varme retter