Taverna Finest salad cheese in cubes with chili and garlic
Taverna Finest is a range of selected white cheeses developed for those who like a great taste sensation in every little bite. A creamy, soft and delicately balanced cheese with roots in the proud tradition of Mediterranean white cheese that can turn a classic everyday dish into a truly luxurious experience. The cheese comes cut up into practical cubes, ready to throw on a salad or into a hot dish.
Now you can also try our latest variety, which is not only flavoured with chilli and garlic but also lactose-free.
Weight: 365 g
Drained weight: 200 g
Pasteurised cows milk, salt, microbial rennet, starter culture, preservative, chili mix and garlic powder.
Nutrition information per 100 g:
Energy 937 kJ (224 kcal)
Fat 18 g
–    of which saturates 11 g
Carbohydrate 1,2 g
–    of which sugars 0,3 g
Protein 15 g
Salt 2,9 g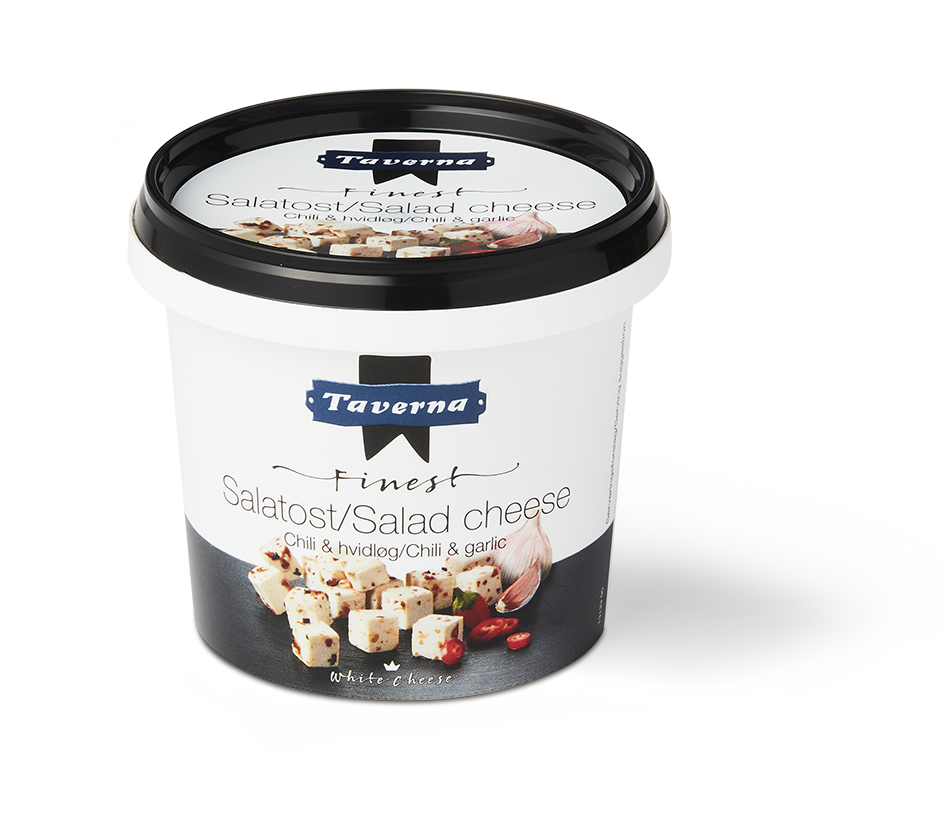 Sorry, we couldn't find any posts. Please try a different search.